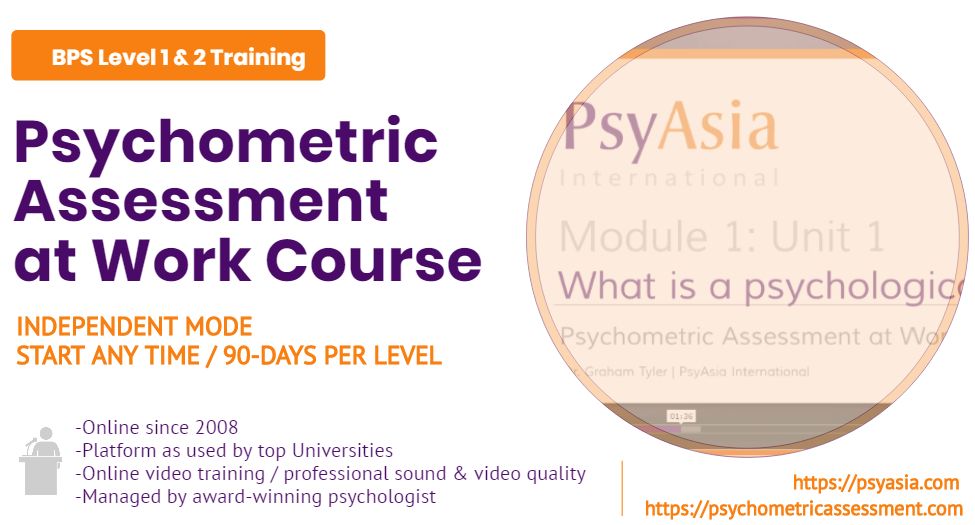 Learn to use psychometric tests in human resource decisions, or for career counselling, coaching and development. Our long-established online psychometric course is facilitated by a registered psychologist and leads to an internationally recognised qualification from the British Psychological Society: BPS Level 1 & 2 RQTU.
Setting the modern standard in online psychometric assessment, The Psychometric Portal® enables the administration of aptitude and personality assessments, 360 appraisal, culture & engagement assessment and job analysis /candidate matching.
Identity® is a British Psychological Society Psychological Testing Centre Registered Personality Test. With excellent reliability and validity and some of the most comprehensive reports in the industry all for one single fee per candidate.
Unique among personality assessments for the workplace because rather than comparing your respondent with average (which is what other personality tools do), Apollo compares your respondent with those rated as excellent performers in various work roles.
We offer full online training for this psychometric qualification from the British Psychological Society. This certification is for those who need to assist full users of psychometric tests in the workplace by administering the tests competently without the need to subsequently score and feedback to decision-makers.
For those wishing to administer, score, interpret and provide feedback to both candidates and decision-makers for ability, aptitude, personality and interest tests, we offer online training for the BPS Level 2 Ability Test User and Personality Test user qualifications. This psychometric course is available globally.
With psychologists who have been trained in Clinical Neuropsychology, we also offer online/remote neuropsychological screening services. This enables a cognitive profile to be generated which assists in Clinical diagnosis of neurological conditions, as well as critical business decisions where aspects of cognitive performance such as memory, attention or decision-making are important.
Psychologist Interview / Feedback
Join the world's leading organisations and have your job applicants or those current employees earmarked for development interviewed by a Registered Psychologist following completion of psychometric tests identifying talent, strengths and development needs.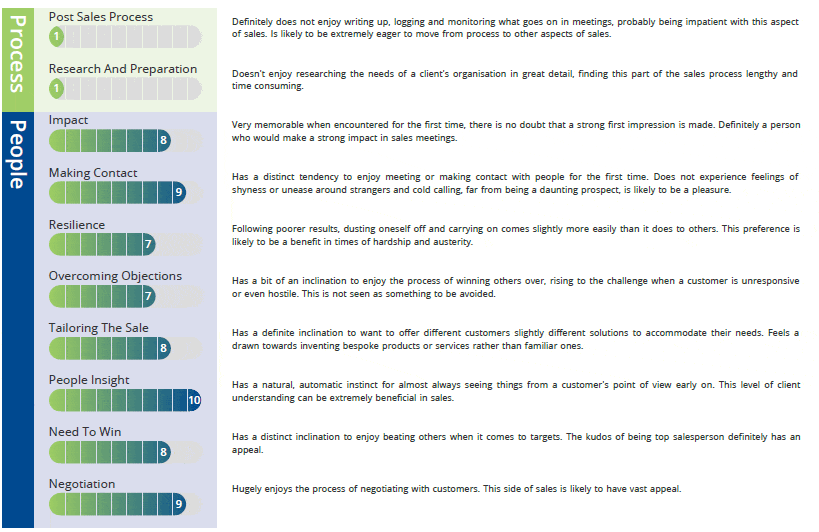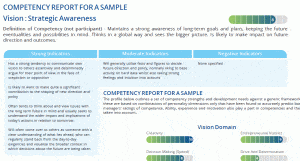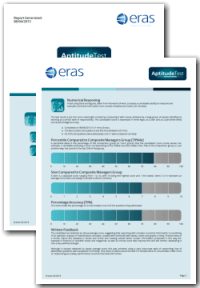 Job Analysis
First, you'll send us details about the job; this should include competencies required to perform well, along with a job description and person specification. We may also ask you to complete an online Job Analysis Questionnaire or to undertake a more detailed Job Analysis with our Psychologist via our Online Meeting System. We will the recommend the most appropriate psychometric personality and aptitude assessments based on the information you send.
Candidates complete psychometric tests
Next, we will send invites via email for your candidate(s) to complete the most appropriate psychometric assessments for the position. They will probably be asked to complete one or two aptitude tests and one or two personality assessments.
Interview and Feedback
Optionally, our Psychologist will undertake an advanced Behaviour Based Interview with your candidate. This will last between 45-60 minutes and will usually happen over the telephone or via Skype. This is done to gather corroborative evidence to support the profiles from the psychometric tests. Following this, we will send the assessment reports to the decision-maker and our Psychologist will contact the decision-maker via telephone or Skype to provide a full feedback session and ensure the reports and their limitations are fully understood.
Working with Us – What to Expect
Quality Products
We distribute only quality, proven products to our clients. We refuse to work with partners who cannot offer our clients the best in terms of product utility and service excellence- in fact, we have even discontinued relationships with such partners in the past!
3-hour Email Response Policy
Actually, we reply to most emails within 1 hour, but 3 hours will be the most you will need to wait during regular business hours. Many vendors keep clients waiting longer than this, but we think there is no excuse – it simply means you don't have adequate support for the volume of business you have! If you need an even faster reply, please telephone us.
Psychologist Managed & Supported
This is what ultimately sets us apart from the competition. A minimum of 6 years training and education in general psychology and business psychology, followed by at least 2 years supervised experience and thereafter compulsory continuing professional development ensures that when we call ourselves psychologists – we mean it! We are experts in psychology, psychometrics, business and the science of people and performance at work. Our peer-reviewed Journal Publications and our respected research which has appeared in book chapters attests to this.
World Courier just recently introduced the 360-degree feedback into its HRM system. We not only found the assessment findings very valuable but were also extremely satisfied with the professional guidance … before and during execution…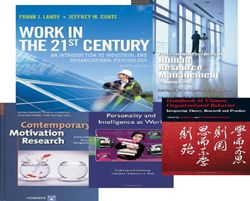 Thank you for your excellent work and prompt response and I must say you have conducted your work in a most professional and friendly manner. I would have no hesitation in recommending you to anyone who needs service.  
We take this opportunity to thank you for your excellent work. We don't have any hesitation to recommend you to our clients and friends.
Warning
Be careful with others who call themselves Psychologists – in some parts of the world, this title is not protected and is used by those that have no right to call themselves as such. We have even seen one competitor refer to themselves as being a group of experienced Chartered Psychologists when in fact they were referring to the credentials of those in the UK who they represent rather than their own team!