We are an independent, yet multi-award-winning distributor of online psychometric tests. We choose to be independent so that we can offer the best psychometric tests on the market in terms of reliability, validity, publisher terms and support. Our training courses emphasise this independence, wherein we teach what to look for in online psychometric tests to ensure you are using the most suitable tool for your purposes.
We offer a number of different psychometric test training courses, ranging from full qualification courses with internationally recognised psychometric accreditation from the British Psychological Society, to less demanding basic competency courses in psychometric tests. Our online psychometric training has been developed and refined since 2002 and we are recognised as a global leader in our psychometrics training.
Setting the modern standard in for online psychometric tests, The Psychometric Portal® enables the administration of aptitude and personality assessments, 360 appraisal, culture & engagement assessment and job analysis /candidate matching.
Identity® is a British Psychological Society Psychological Testing Centre Registered Online Personality Test. With excellent reliability and validity and some of the most comprehensive reports in the industry all for one single fee per candidate.
Unique among personality assessments for the workplace because rather than comparing your respondent with average (which is what other personality tools do), Apollo compares your respondent with those rated as excellent performers in various work roles.
We offer full online training for this psychometric qualification from the British Psychological Society. This certification is for those who need to assist full users of psychometric tests in the workplace by administering the tests competently without the need to subsequently feedback to decision-makers.
Learn to administer, score, interpret and provide feedback to candidates and decision-makers for ability, aptitude, personality and interest tests. This online psychometrics training leads to BPS Level 2 Ability and Personality Test user & EFPA qualifications. This psychometric course is available globally in both independent and supported modes of learning.
Our Clinical Neuropsychology department offers online neuropsychological screening. This generates a cognitive profile which assists in diagnosis of neurological conditions, as well as critical business decisions, where aspects of cognitive performance such as memory, attention or decision-making are important. We are currently developing Neuropsychology Courses and a Neuropsychology Knowledgebase.
Online Psychometric Tests with
Psychologist Behaviour-based Interview & Feedback
Join the world's leading organisations and have your job applicants or those current employees earmarked for development interviewed by a Registered Psychologist following completion of online psychometric tests identifying talent, strengths and development needs. We take care of the selection of psychometric tests, online administration, scoring, reporting and candidate interviews. We maintain long-term relationships with many organisations to offer this "Psychologist-on-Call" service.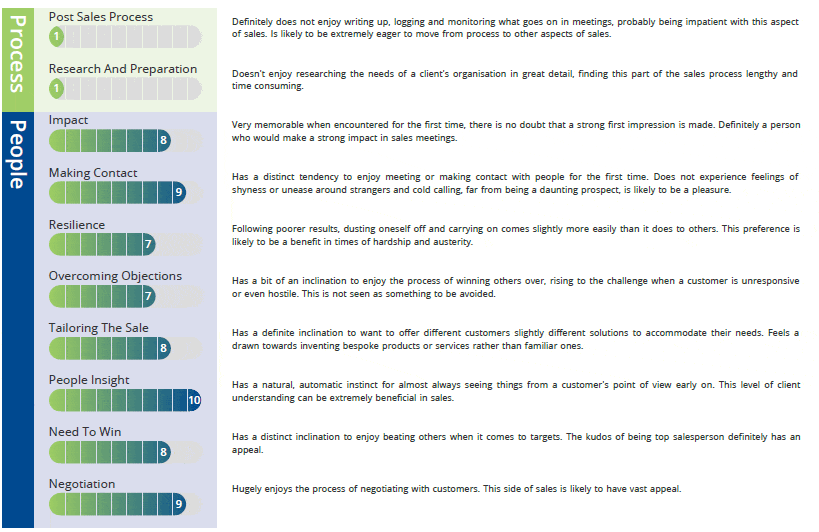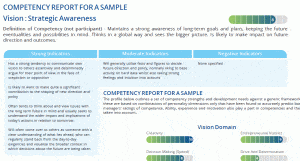 Psychologist-on-Call Service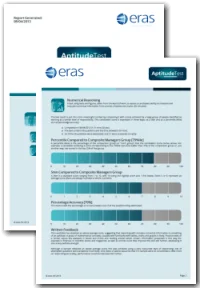 Working with us for Online Psychometric Tests & Training
Quality Products & Services
Our company and director place ethics and competence at the top of our business model. We only work with credible, high value third parties and, we ourselves, ensure high standards within our organisation. Training, Consulting or Psychometric Testing with us ensures ethics, quality, competence and, in turn, return on investment.
Psychologist Managed & Supported
This is what ultimately sets us apart from the competition. A minimum of 6 years training and education in general psychology and business psychology, followed by at least 2 years supervised experience and thereafter compulsory continuing professional development ensures that when we call ourselves psychologists – we mean it! We are experts in psychology, psychometrics, business and the science of people and performance at work. Our peer-reviewed Journal Publications and our respected research which has appeared in book chapters attests to this.
Fast Communication
Use our online chat to get in touch. We ensure a prompt response to messages (typically less than half a day). You may also schedule an online meeting for more complex requirements:
Schedule Online Meeting
World Courier just recently introduced the 360-degree feedback into its HRM system. We not only found the assessment findings very valuable but were also extremely satisfied with the professional guidance … before and during execution…  
PsyAsia's Online Psychometric Test Administration Course is very relevant to all recruiters who are involved in test administration. The speaker is very knowledgeable and you will learn a lot from him. Very approachable…its fun learning with PsyAsia.
Thank you for your excellent work and prompt response and I must say you have conducted your work in a most professional and friendly manner. I would have no hesitation in recommending you to anyone who needs service. 
We take this opportunity to thank you for your excellent work. We don't have any hesitation to recommend you to our clients and friends.
Very clear teaching from Dr Graham Tyler. Helped me to understand the process of psychometric assessments as compared to previous learning. Clear feedback and constructive comments provided enhanced my learning.