The Quest Profiler® Online Personality Assessment
A BPS Psychological Testing Centre Registered Psychometric Personality Test for Predicting Work Performance.


The Quest Profiler® Personality Assessment
The content of The Quest Profiler® Personality Assessment lends itself to varied applications within the selection and development field.  It provides a comprehensive narrative of a range of traits and work-related styles, including 24 personality scales, leadership style profile, team style profile, culture match indicator, conflict styles, transformational leadership, transactional management, emotional intelligence and predictive competencies.
Quest Profiler® Quick Facts
Designed by Chartered Psychologists with extensive test development experience.
Ipsative & Normative Versions.
Accuracy indicator for Ipsative version.
Social-desirability measure for Normative version.
24 aspects of personality assessed under: People, Thinking, Feeling & Drive.
10 questions per scale.
Assessed by and registered with the British Psychological Society Psychological Testing Centre (PTC).
Completed in around 30 minutes.
Beautiful, easy to understand reports.
Can be used alongside the Job Profiler module to match candidates to the ideal job profile.
Exceptional validity (the most important deciding factor when using psychometric tests!)
Available Languages
 
Aspects of personality and behaviour assessed by The Quest Profiler®
Assertiveness
Taking Charge
Social Ease
Convincing Others
Outgoingness
Team Working
Empowerment
Supportiveness
Curiosity
Creativity
Adjustability
Strategy
Analysis
Precision
Empathy
Freedom from Stress
Sensitivity to Criticism
Transparency
Optimism
Buoyancy
Reliability
Need for Challenge
Energy
Cautiousness
Quest Profiler® Reports
The Quest Profiler® offers a number of different reports – we have provided some screenshots below. To see more detail, please download sample assessment reports.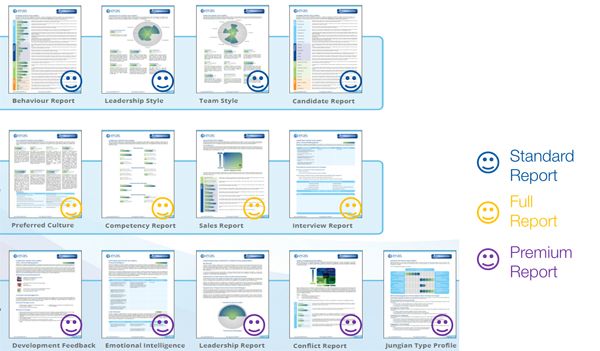 Please note that the Full report contains all Standard Reports in addition to those seen in the Full Report category. Similarly, the Premium Report contains all reports from both the Full and Standard Report categories, as well as those within its own category.
Economical, large-scale recruitment with Job-Personality Match Module
The Quest Profiler® offers an economical way to assess a large group of candidates and compare them to an ideal profile. Most good personality assessments are relatively expensive given their high return on investment. However, The Quest Profiler® is already more affordable than others in its high calibre level. To make large scale recruitment even more affordable, clients can opt to use the job match report before producing more detailed personality assessment reports on candidates whom they wish to progress to the next stage of the process.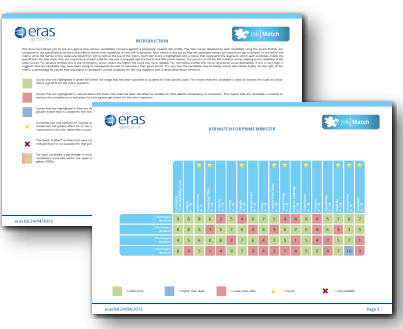 Move over to The Quest Profiler® and Award-winning Psychologist-managed support from PsychometricAssessment.com
It's easy to get started – we can set you up with your online account within a day. Thereafter, you can expect our exceptional award-winning support, supervised by our Registered Psychologists who are always on-hand to offer advise where needed.
If you are a user of psychometric tools, you may be reluctant to change from your existing supplier. However, you may well find our tools more relevant and modern and with better validity. As an organisation, we are committed to the ongoing evolution of psychometrics in assessment and development and passionate in our commitment to both excellence and affordability.
In order to use our Personality Assessments independently, you need to have a recognised certification in Personality Testing or the BPS Level 2 Personality Test User Qualification, or attend our Online Basic Psychometrics Course: Psychometrics for HR Decisions.
If you do not hold relevant qualifications and do not wish to undertake training, we can still assist by either giving you access to only text-based reports, or via our Psychologist-on-Call™ service wherein our psychologists will manage the process for you and then call you to explain all reports.
If you don't have a certification in personality tests, don't worry, our
psychologists
can handle the process for you. Let us know something about the job and its required competencies by way of a good job description and person specification. We will then be able to advise on the best assessments to use. You then simply send us the full names and email addresses of those to be tested and we will invite them via our system. Once they have completed the assessments, we will send you the reports and arrange a telephone or skype session to take you through the reports to ensure understanding and effective use.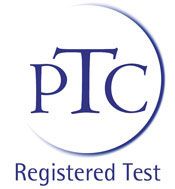 Psychometric Portal Presentation
Psychometric Portal Account