Identity® Self-Perception Questionnaire
A BPS Psychological Testing Centre Registered Psychometric Personality Test especially developed for the workplace to predict performance.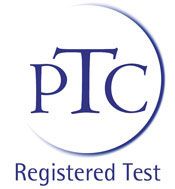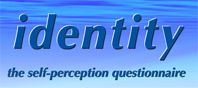 The Identity® Self-Perception Questionnaire
Identity® is a self-perception personality questionnaire that measures important individual differences between how people prefer to behave in a workplace setting. It was developed specifically for the world of work and is supported by robust research proving its effectiveness for use in many areas of business and personal development.
Developed to be the most comprehensive personality assessment tool, Identity measures 36 Primary Scales – which are specific areas of personality related to the world of work. It is fully validated for making sensitive selection decisions and found through scientific research to be more predictive of leadership performance than even ability tests or interviews.
Identity® Quick Facts
Designed by Chartered Psychologists with extensive test development experience.
Normative personality assessment tool.
Multiple response style indicators.
36 aspects of personality assessed under: Interpersonal Style, Thinking Style and Internal Style.
6 questions per scale.
Assessed by and registered with the British Psychological Society Psychological Testing Centre (PTC).
Completed in around 30 minutes.
Comprehensive reports – pay once per candidate and generate unlimited reports.
Exceptional validity (the most important deciding factor when using psychometric tests!)
Available Languages
Identity® is available in English, Traditional Chinese and Simplified Chinese.
Aspects of personality and behaviour assessed by Identity®
Social Presence
Direct
Influence
Open
Independent
Modesty
Group Affiliation
Consultative
Psychological
Empathy
Adaptability
Theoretical
Rational
Creative
Critical
Foresight
Systematic
Completing
Multi-tasking
Variety Seeking
Protocol Following
Control
Need to Win
Determined
Decisive
Risk Taking
Self Agency
General Anxiety
Specific Anxiety
Self Assured
Resilience
Positive
Self Protecting
Social Desirability
Self Reviewing
Reflective
Identity® Reports
Identity® offers multiple personality reports. Unlike other personality test publishers, with Identity®, you pay once per candidate and can then generate each of the different reports at any point in time. The reports are:
Talent Report – a comprehensive interpretation of personality, along with other useful information such as Leadership and Team preferences, Jungian Type, Emotional Focus and Learning Styles.

Interview Report

– useful for those interviewing candidates as it offers questions based on candidate's profile.

Onboarding New Talent Report

– assists with information to be aware of when onboarding new team members on the basis of their Identity® Profile.
Feedback Report (for respondents) – non-threatening language used to feedback and assist respondents in understanding their personality.
Careers Report – for those offering careers advice to clients.
Remote Working Report for Manager: Helps managers get the best out of themselves and the remote staff that they manage based on personality characteristics.
Remote Working Report for Staff: Helps a remote-worker to make the best of their remote-work environment based on their personality characteristics.
Advantages of Using The Identity® Self-Perception Questionnaire
Provides a wealth of useful information in a short space of time
Identity provides a great deal of useful information clearly related to work competence. It is a fast and efficient way to extrapolate information and to understand an individual's work behaviours and preferences, without needing protracted interviews or other lengthy measures.
Objective in nature
Outputs from Identity are objective in the sense that they are obtained using a robust and valid instrument that is administered via a standardised procedure.
More accurate picture of a person
Related to the above point, the Identity model of personality has been developed rigorously using psychological knowledge. Everyday models of how people behave tend to be formed on the basis of simpler, broader interpersonal perceptions that we tend to make of people during social encounters.
Relative measurements
As Identity scores are compared with a large professional group, the measurements are relative to other people.
Related to work performance
Part of the research undertaken to justify the validity of Identity focuses on real behaviour in the workplace. This research demonstrates that the profile not only provides an accurate picture of how people behave, but also how this is related to performance, leadership style, role in a team, etc.
Fairness & Equity
Identity provides a platform for candidates to demonstrate a wider range of qualities and attributes. Some of these cannot always be measured by other means and may not be evident at interview.
Fast and Precise
Identity was developed to be one of the most versatile and comprehensive personality tools available. It provides the sharpest and most concise measurement of personality, yet still only takes 20 to 30 minutes to complete. Understanding and feedback is easier than with other questionnaires because Identity scale labels relate directly to the meaning of the scale.
Online and offline administration
Identity can be administered online or using traditional paper-and-pencil methodology – although nowadays, most of our clients opt for the online version.
Move over to Identity® and Award-winning Psychologist-managed support from PsychometricAssessment.com
It's easy to get started – we can set you up with your online account within a day. Thereafter, you can expect our exceptional award-winning support, supervised by our Registered Psychologists who are always on-hand to offer advise where needed.
If you are a user of psychometric tools, you may be reluctant to change from your existing supplier. However, you may well find our tools more relevant and modern and with better validity. As an organisation, we are committed to the ongoing evolution of psychometrics in assessment and development and passionate in our commitment to both excellence and affordability.
In order to use our Personality Assessments independently, you need to have a recognised certification in Personality Testing or the
BPS Level 2 Personality Test User Qualification
. If you do not hold such qualifications, you may choose to enrol in our
Online Identity® User Course
or we can assist by either giving you access to only text-based reports, or via our
Psychologist-on-Call™
service wherein our psychologists will manage the process for you and then call you to explain all reports.
If you don't have a certification in personality tests, don't worry, our
psychologists
can handle the process for you. Let us know something about the job and its required competencies by way of a good job description and person specification. We will then be able to advise on the best assessments to use. You then simply send us the full names and email addresses of those to be tested and we will invite them via our system. Once they have completed the assessments, we will send you the reports and arrange a telephone or skype session to take you through the reports to ensure understanding and effective use.
Identity® Self-perception Questionnaire Presentation